To provide their clients with complex, leading-edge equipment that allows them to produce the highest quality products both sustainably and affordably, Marel needs to stay ahead of the curve and ensure their operation runs smoothly from research and development to global supply and service.
Avoiding 'data anarchy', and ensuring trusted, quality data so the company can work more efficiently, decrease non-productive time and eliminate costly misinformation across the organization are central to that goal.
The Challenge
- Disconnected systems and inconsistent data flows
- Redundant effort and lack of clear ownership
- Lack of trust in data
- Inconsistent understanding of data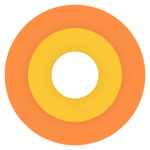 The goal
Overall the goal was to enhance productivity, innovation, and customer service
- Establish and build trust in data
- Ensure data quality
- Secure "single source of truth"
The result
- A Redefined Data culture
- Establishment of measures and reports on Data Quality
- Secure "single source of truth"

About Marel
With a 38-year history in the food processing industry, Marel is more than just a provider of software, machinery systems, and solutions. They are in the business of transformation, innovation, and inspiration.
Giving their clients a competitive edge to sustainably meet the growing demand for quality protein worldwide is what Marel is all about, and they do it using ground-breaking technologies like digitization, automation, and robotics.
A company-wide passion for excellence through innovation has driven Marel to the top of the industry. Operating on a global scale with more than 7,000 employees in over thirty countries, Marel serves its international clients with bespoke food processing lines in more than 180 countries.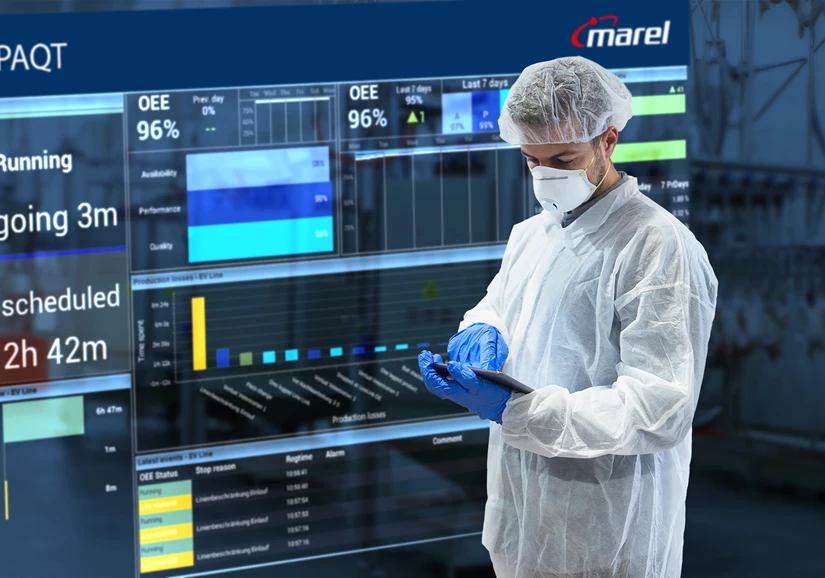 Photo credit: All rights reserved. © Marel 1999-2021.
The Quest for Quality
Given the scale of its operations, data quality and the flow of information has always been a focus area for Marel.
The organization was aware that they could be handling data better and that they needed to do something different.
It was this challenge that Elsa Gudbergsdottir took on when she joined the company in 2020. In alignment with their reputation for innovation and transformation, Marel gave Elsa and her team a mandate to bring Marel "major steps forward on their Product Master Data journey."
With over twenty years of experience in data management and analytics and over seven years in Master Data Management (MDM), her task was to increase data quality and thereby enhance productivity, innovation, and customer service despite the different, often conflicting requirements of stakeholders within the business itself.
Elsa explains, "My first step was to understand what we mean when we talk about products at Marel - when somebody in Innovation talks about products they're not talking about the same level of products as somebody in Global Supply Chain, or in Service, or in Marketing."
A Single Source of Truth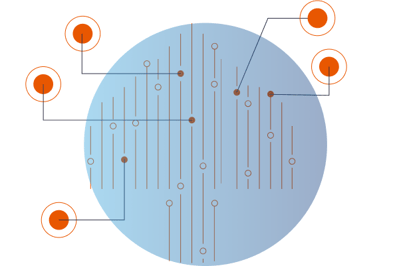 Marel's product master data had to be unified, making it simpler for both customers and employees to find what they were looking for, whether it was entire machines, spare parts, or information about the company's installation base.
More importantly, the information had to be correct, complete, and consistent.
Elsa identified the need "to draft up a common data model so that everybody in the company would be able to understand each other and we would have this common vocabulary so we could really see how everything is connected to our customers, our vendors, and our end-to-end processes."
In essence, Marel needed to deliver trust in data across the entire organization by creating a 'single source of truth' -- one that allowed them to monitor data quality and cleansing and identify master data quality pain points and establish barriers and mitigations across the company's different functions, industries, and product groups.
"We had a system where we would create a machine, and then we would need to go into another 15 systems and create that machine again." - Elsa
The Turning Point: Implementing exMon
During an audit of the data tools and software assets Marel had on hand, Elsa and her team discovered the company already had a limited license for exMon, the data quality management platform, and master and reference data management tool.
Although the company was using it in a limited capacity for unrelated purposes, it was ideal for her task, and a tool Elsa had prior experience with.
Taking the initiative, she opened the company's data warehouse. "We had the full license, so my first step was to implement it." With exMon in play, the team began moving away from the company's legacy processes.
Asked about its adoption and ever-increasing role in master data governance at Marel, Elsa responds that, "In my first two or three months my team got access to ExMon and we moved away from using Excel.
Within a very short time frame, we already have over 200 of the most important checks up and running. We have cross-system checks, and checks within each system. This was super news for the organization because they had never used a data quality tool."
Get the full case study including Elsa's tips on how to succeed with your Master Data Management project - based on more than 20 years of experience working with data.
Fill out the form below