Orchestrating Data Quality - The pain of growth.
An interview with Valitors Business Intelligence Manager on how they orchestrate data quality through rapid growth. We talk with Reynir Gudmundsson, BI Manager at Valitor, about the use cases and results
Learn from others who have been and still are on a journey towards better data, governance and reducing cost of business (COB).
Key challenges
With Valitor's rapid international expansion, they also encountered a steep rise in the amount of data and transactions required to maintain the high level of accuracy their key partners MasterCard and Visa demanded.
They experienced:
Too many manual transactions were time consuming and resulted in costly errors
Insufficient communication between systems and disparate databases
A secondary, but equally significant issue for Valitor was that the company's data was not available to its employees at the service level without skilled technical intervention. Things needed to change.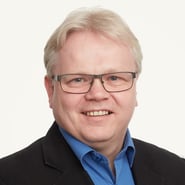 "

... We needed a solution to help us avoid human error in manual transactions or we risked facing significant fines for every misstep

."
Use cases
Gudmundsson stresses the versatility of exMon as a tool for both data quality management and monitoring, and orchestration and process automation at Valitor.
Automation of manual processes
Continous monitoring of data quality
Monitoring of trade agreements
Making data and data flows available to the business with ease
Why exMon
About why Valitor chose exMon, Gudmundsson states "We decided to move to exMon because it was far superior as a precision tool. When I first joined the team, one of the things I did was move our processes from SQL Server agents to exMon. Basically, we had all the tools we could ever want at our disposal, but none of them was a good enough fit for us. So we decided to focus exclusively on exMon."
Today, Valitor has implemented exMon system-wide to monitor data, ensure the company always maintains regulatory compliance, and allow them to adapt and evolve according to the requirements of the increasingly complex and dynamic fintech and omnichannel markets. Checks implemented using exMon also work to keep Valitor safe from instances of fraud and ensure currency exchange rates are accurate, irrespective of their sources or the direction of market fluctuations.
Results
As Gudmundsson points out, prior to the implementation of exMon to monitor and orchestrate the process, the company was potentially liable to fines whenever discrepancies arose in the totals submitted or even if they were simply submitted late. Now, those errors no longer occur.
Furthermore, says Gudmundsson: "Because we use the exMon web interface, people on the business side with no technical knowledge can monitor what is important to them. They can monitor, adjust, and run their own critical processes. In addition to giving them greater access to information, it frees our BI team up for other tasks.
Final Thoughts
Gudmundsson is quick to respond when asked to summarize what makes exMon such an effective tool for increasing the value of Valitor's data and easing their data management issues:
"With exMon as part of our continuous integration deployment process, I can move very quickly because exMon is easy to configure. When I work with process flows, I can easily create conditions for errors, and checks. Best of all, exMon is user-friendly and quickly deployed. I can create checks in minutes, and, depending on the complexity of the business rules, I can implement them in minutes as well. The whole organization benefits from the improved quality".
About Valitor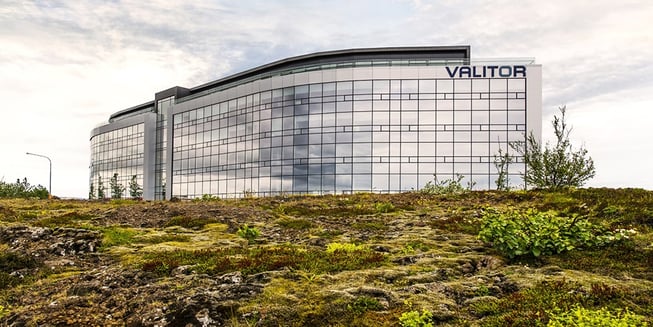 As Iceland's major acquirer, card issuer, and payment gateway solution, Valitor has business operations that extend as far as the UK and Ireland. As an international presence, countless small, medium, and large enterprises depend on Valitor for rapid, efficient, and error-free credit and debit card transaction processing to make buying, selling, and providing services safe and easy.
Founded in 1983 and headquartered in Hafnarfjörður, Iceland, the company began as a partnership of local
banks under the name of Visa Iceland. In 2003, Valitor was one of the first companies to get a European cross-border license -- the company has been offering international services under the Valitor brand since 2007. Today, Valitor has over 350 employees in offices in Iceland, Denmark, England, Scotland, and the Republic of Ireland to serve its rapidly growing international partnerships.
Whether they are providing their clients with mobile card machines, point of sale (POS) solutions, online payment services, or ensuring that their customers are easily onboarded, Valitor depends on the highest standards of data accuracy and accessibility to ensure every transaction concludes correctly, quickly, and safely.