Manage the risk of costly mistakes in your account payables department with better data management and fix it faster.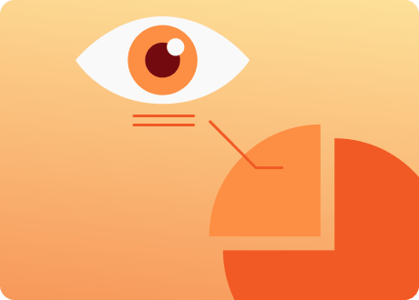 A correctly and smoothly run Account Payables department is crucial in any organization and has been since "the days of our lives". Mistakes in AP processes can result in double payments, understated expenses, and manual rework when processes fail.
Everyone, companies of all sizes, are vulnerable to both internal and external fraud. Technology has taken over so many processes that was manually handled before and the increased automation can sometimes "hide" mistakes that the human eye caught previously. This increases the need for more automation, automated control and monitoring.
We have outlined some of the biggest risks in todays account payables departments, and tips on how to minimize risk.
The risk of old and wrong vendor master data
As you know, multiple AP processes rely on vendor master data. Having an accurate and up-to-date master list of vendors can ensure that these processes work reliably and can prevent financial losses and costly rework. Our clients have already ensured their processes by implementing automated controls and continuous monitoring in exMon. For example...
Finding duplicate vendors, within a system or comparing between multiple systems in bigger enterprises
Ensuring that all required fields are filled out, like addresses, payment information, contact person.
Ensuring the validity of required fields. E.g. is the payment information fulfilling the standard and regulations?
The Vendor Master data is a foundation for many AP processes and having it accurate ensures that processes, manual and automated, run smoothly.
Payment Failures
Inaccurate payments and payment failures to human error, overworked departments is always a possibility. This is increased manual processes where typos are more likely to occur.
But, late or missing payments can damage relationships with your vendors and suppliers, or worse, lead to penalties or lawsuits.
A solution to a constant cycle of risk assessments is to implement an AP automation solution equipped with artificial intelligence that continuously seeks out abnormalities that might create risk, and also opportunities that create efficiency within the AP department. Visit our AP automation page to learn more.
Note—One question you may have is "How often do I need to perform a risk assessment?" If you're going through all of these tasks manually, it can add labor and expense to your department, which may already be stretched thin.
With thousands of payments going through each month manual risk assessment adds mounts of extra labour and expense to the AP Department, which may already be stretched thin.
Often we see that this makes it difficult to handle and hard to make and mistakes are not caught in due time. Technology today allows to automate controls that spot errors before they are processed, which also means that fewer things go wrong and each employee is able to process more invoices than before.
Examples of automated controls that help minimize payment failures:
Invoices without a purchase order or different from purchase order
Duplicate invoices from the same vendor
Missing approval information
Payments that is different from invoices
Fraud - Internal and External
Most companies deal with fraud in one way or another. Examples of these are employees creating false vendors and receive payment to their bank account, fake payment information, duplicate invoicing, and price increases outside of agreements.
According to Association for Financial Professionals (https://www.afponline.org/publications-data-tools/reports/survey-research-economic-data/Index/), more than 80% of organizations were targets of payment fraud in 2019.
I.e. Kickbacks, Collusion, Business Email Compromising
In many cases the internal control with such things will not all of these frauds because it is below the amounts which is checked internally to reduce time spent. But with automation no amount is too small to monitor and control.
Examples of automated controls that are useful to prevent fraud are:
Compare Purchase Orders to Invoices
Find duplicate invoices from the same vendor
Is there an increase of X% in invoices from a vendor between period?
Is the invoice in an unusual currency or in a different currency than the vendor is configured for?
And not only that, by automating controls and continually monitoring for "roque spend", you know uncategorized purchases
Non-intended Fraud
Not all wrong prices are part of an intended fraud, sometimes, the pricing in contracts can be so complicated and administrative costly to actually fulfill. Have you ever had a step pricing agreement?
A Step pricing agreement - A definition
Step costs remain fixed for a certain level of purchases, but once they cross a certain threshold they decrease (or increase) in a step-like fashion. A step pricing agreement can have 2 or more steps.
A very common pricing model, but it is often very time consuming and costly to fulfill. And therefore you can experience that the pricing is not as agreed upon in your contract.
By automating controls you will notified of such mistakes, these controls and also be used by the vendor to make easyning the control and thereby avoid costly rework.
Conflict of interest should be flagged
Like other departments, AP can also be overworked which can result in having one person doing the work of two. BUT! The person who checks the inventory should not also prepare and sign the checks - like as the one who prepares the vendor files should not have authority to or at least do the approval of the contracts.
ALL IN ALL - we know our customers has seen reduced COB (Cost of Business) after implementing exMon.
Read the case about Vodafone that reduced time spent on fixing invoicing errors by 74%.
Book a demo with our team to see what exMon can do for your AP department.